On February 3rd and 4th, 2 members of Ring's development team took part in FOSDEM 2018 in Brussels. FOSDEM (Free and Open Source Software Developers' European Meeting), a major event for free software developers, is held annually since 2000 during the first week-end of February at the Université Libre de Bruxelles. Sébastien B., Ring project's developer, share with us his recent discoveries in the free and open source software world.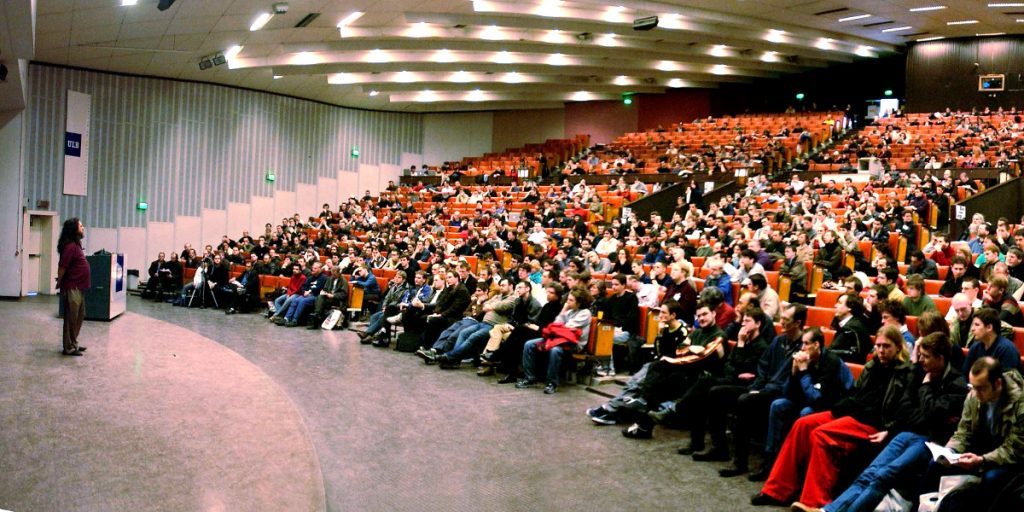 This year was my first experience at FOSDEM! When I arrived in Brussels, I took the opportunity to visit this beautiful city before going into 2 days of talks and meetings.
Highlights
FOSDEM where it is possible to meet many people, to attend to plenty of talks and to see countless free and open source software projects. On my side, I had to give 2 talks about Ring and OpenDHT with Adrien B., but also to meet some people that I would not have the opportunity to see the rest of the year. Therefore, I was so busy meeting these people that I could not see as many talks as I wanted. However, here is a brief overview on those I participated:
Also, I'm currently waiting the videos of these: https://fosdem.org/2018/schedule/event/mozilla_deepspeech_common_voice_projects/ and https://fosdem.org/2018/schedule/event/peertube/ because I want to see these projects alive! You also can attend a lot of talks in the Decentralized Room such as Contributopia (by Framasoft).
Others news
Many stands were in building K. It was one of the best places to discover new projects, new features on existing projects and to meet new people. Here's what I discovered:
Godot 3.0 is out!
VLC 3.0 is coming out!
Krita is now compatible with Python scripts!
I discover gitmate .io, I'll try it soon!
I also discover many other new features on Fedora, Mozilla, Qubes OS, Nextcloud, SecureDrop, Tor, etc.
My talks
During this weekend of Brussels, I had the chance to give 2 conferences with Adrien B:
Ring as a free universal distributed communication platform
A conference about the state of Ring in 2018. The video is here and slides here and sources here.
OpenDHT: make your distributed project
A conference about OpenDHT. I mainly talked about the proxy feature and push notifications support. The video is here : https://fosdem.org/2018/schedule/event/opendht/
It was the first time I gave presentations in English in front of more than 200 attendants. It was… awesome! The public was receptive, questions were precise and conducted to interesting discussions.
Acknowledgments
First of all, I would like to thanks Savoir-faire Linux who offered me the opportunity to give talks at FOSDEM. I would also like to thanks FOSDEM's team. It was so well organized, I was impressed (about 10,000 people were present, a lot of stuff to manage, videos to publish quickly [a day later, hundreds of videos were available]). I helped organize some events and I know how difficult it can be, but WOW!
My only negative comment about the event would be the lack of diversity? In any case, I hope that I could participate at the next edition.
Translated and adapted from : https://enconn.fr/dev/fosdem/