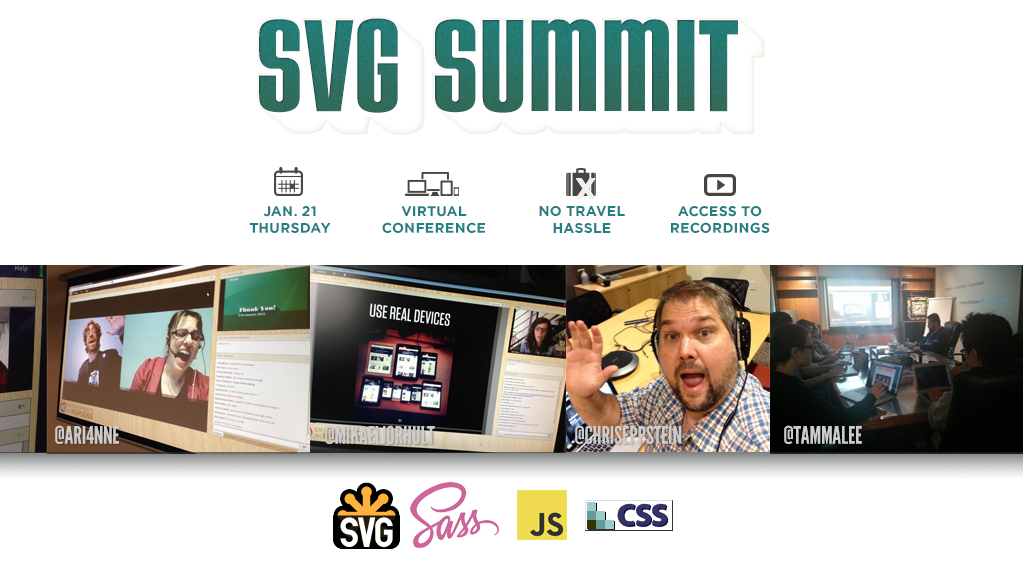 SVG is an odd bird. It's a code and an image, it can be lighter than most images, like the new Google logo, which weighs only 305 bytes! — Or it can weigh a lot more, many MBs. It can be interactive or static. It has no intrinsic resolution. It can be viewed in a browser or in a vector graphics program. Which makes us wonder, what exactly is SVG?
Last January, I wanted to know more, so I attended the first online conference on the matter, thanks to efforts of the folks at Environments for Humans : SVG Summit 2016. The list of presenters was a joyful mix of animators and developers. They spoke about the use of SVG in their respective practices.
—
Summary of the presentations
▶ Next : Introducing SVG
---
Conclusion
After 15 years since its inception, SVG finally gets the attention it merits. The future of this technology, now implemented in all major browsers, is more than a flash in the pan. SVG will continue to amaze us all in the years to come.