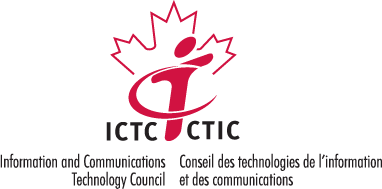 Savoir-faire Linux and ICTC celebrate the first cohorts of the successful graduates from the Small Business Digitization Initiative (SBDI).
The first students, the pioneers, started last January their six-month journey which can position them as the next generation of digitization talents. They went through an intense in-class training helping them understand how technology opens countless improvement and change opportunities. At the same time, they tackled a real business challenge in a natural work environment, thus balancing theory and practice, through a unique approach based on agile feedback.
A Training to Be Seen as the Digitization Leader's Toolkit
Students worked on projects as diverse as delivering fresh products to Nunavut, developing local retail shops promoting health, building cool brands, improving the customer experience in-store and online, and scaling the business of a micro-brewery. They touched a wide-range of technologies from beacons, communication and collaboration technologies, business applications of all sorts from sales to accounting and customer relationship management. Some of more technical students managed to build an Android mobile app, deploying an open source internal social media, developing online stores with Shopify, WordPress or Odoo, and developing a software for a local insurance company to do underwriting online. We used Odoo, and more generally a wide range of open source technologies, which could be easily accessible and useful to students to tackle business challenges. We provided students with the necessary training and skill set to apply open source projects and combine them with other technologies while solving business related problems.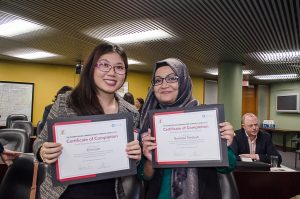 Theory Face-to-Face with the Reality

We would like to congratulate every single student for their efforts, for the challenges they bravely faced, for trying to apply their theoretical learning in real-life scenarios, regardless of the success rate!
During this 6-month long program, they confronted tough decision making situations and challenges with both courage and determination. These experiences, for some, led to new job opportunities. Some others realized that they needed more training and coaching. Some candidates evolved dramatically as a result of their flexibility and adaptations to the business context. In fact, they learned that they should accept to let go of some ambitions or had to adjust them to the real context.
One thing we are sure is that all candidates received a fair amount of constructive one-on-one training and feedback. They used these feedback loops as an instrumental tool to develop business solutions and make decisions based on what they have learned in class. After all, there may be more than one technological solution to resolve the same problem. But knowing that technology is just a tool, and not the main purpose, students learned to think globally and critically of all the stakeholders being affected by every decision. Such pluralistic approach to realistic problem solving opened a range of possibilities which demanded even a more engaged and considerate decision making process. We did our best to provide all necessary tools to the best of our knowledge and capability and hopefully we left a positive and lasting mark on them.
Savoir-faire Linux's Role in the Program
Savoir-faire Linux is a technology and innovation company. We have been involved in this program as a business as well as technology training partner of ICTC. Furthermore, we recommended a module about sustainability to be added to the curriculum, and ICTC (our client-partner) accepted our proposal. As an Open Source Software advocate and an environmentally committed company, sustainability lies at the heart of our innovation strategy.
On the technology part, we mixed and match some general culture about IT, with hands-on exercises and feedback from our past experience pool. On the business side, we decided to broach a wide range of business processes (like a mini-MBA program), and showed the students how an ERP (in our case, the Odoo solution) was an appropriate technological solution to a functional problem. The two days of sustainability were offered as an opening subject, giving students the opportunity to imagine how the future would constrain us and change our whole way of designing, optimizing, sourcing and more globally consuming. This part was well received and gave more sens to innovation and change topics. We were really happy of how well it was received by the participants.
The Future of the SBDI
We are thinking about the future of the Small Business Digitization Initiative (SBDI), as we are gathering feedback from students and employers. As this initiative was never done before, we have many ideas to adapt and improve the pro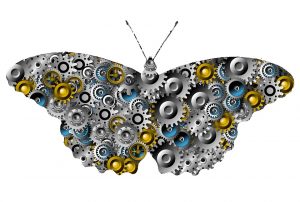 gram. Our main challenge is to strike a more consistent balance between the theory and practice based on considerations of the received feedback and the stakeholders' rights as well as their expectations. We have developed some answers and we will realize this goal in the next program.
To conclude, we extend our gratitude to all the team members. In fact, 11 people; namely, Marc, Mickael, Carol, Daniel, Monica, Adriana, Julien, Guillaume, Quentin, Bruno and Pascal have been passionately involved in the curriculum design and preparation as well as teaching the sessions.  They are happy and content about their contribution, experience and more important of all about the invaluable lessons learned from their engagement. Today, we are confident that we can make a significant difference in the Canadian youth' future career development and therefore look forward to other opportunities to participate in a new project of this kind.
To obtain more information about the program or get involved, please contact our Director of Operations/COO: Mickael Brard through email: mickael.brard@savoirfairelinux.com or telephone: +1 514 276 5468 (#357)
More informations