Ring's software is as mobile and dynamic as its team! While the beta version will be announced soon (follow the news about Ring!), three of our developers will be heading to Boston and Singapore from March 19th to 20th, to take part in two major events in the world of free software: Libre Planet and FOSSASIA.

The goals? Present Ring and its values, through its unusual technology, and collaborate with experts around the world on this real-time communication software. Two opportunities to better understand the foundations of Ring and travel in this exciting project!
Take control and communicate freely with Ring

On the subject "Fork the system", Libre Planet welcomes Savoir-faire Linux for a conference that will put forward the values ​​of the Ring project. Adrien Beraud and Guillaume Roguez – who presented the software at the FOSDEM – explain specifically how Ring's technology offers users a tool based on freedom.
According to Guillaume Roguez, the Ring development director at Savoir-faire Linux:
While the monitoring of exchange is a current issue, Ring allows everyone to take control of its communications because it is both secure, transparent and modular.
Security. Because Ring works without a central server and relies on encryption methods, user privacy and confidentiality of exchanges are respected.
Transparency. Placed under a free license, Ring's code can be fully studied, modified and shared. The team regurlarly makes presentations for everyone to better appropriate it.
Modularity. Ring adapts to different software components and in various environments, such as the Internet of Things. It is this theme which will also be developed during the FOSSASIA.
Embark on Ring's technology with connected objects!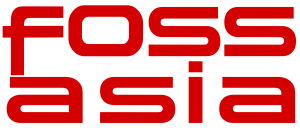 FOSSASIA 2016 will spotlight Internet of Things and Ring will give a lecture. For this event, Alexandre Lision has prepared surprises for the developers heading to Singapore:
"I am preparing a demo with objects that will be connected to Ring. With the help of colleagues, I will offer a few examples of interesting applications that are simple to reproduce."
Ring allows users to make video calls, in pairs or in a group, and communicate by text message. But it offers much more!
With its integrated chat service, a Savoir-faire Linux developer manages the lighting of the living room. Adrien Béraud turns on or off several lights, by sending a simple text message with Ring. The mounting of the device took less than an hour and could be used to control the door of his garage or his heater. (Read the article "How Ring communicates with connected devices" for details.)
Ring is also able to connect to an embedded system that is connected to a camera, microphone or even a robot. These opportunities offer all kinds of opportunities for users and businesses. More than a communication software, Ring is an open tool for different users that respects your freedom!