2016 will be a springboard for Ring! There is no doubt about it judging by the interest of this communication platform in the open source community.
After the publication of a long interview by the prestigious Free Software Foundation with Ring's project director at Savoir-faire Linux, Ring will be at FOSDEM in plenary on January 31st. In front of 800 developers, Guillaume Roguez and Adrien Béraud  will present the technical aspects of Ring, during this great annual event of European free software.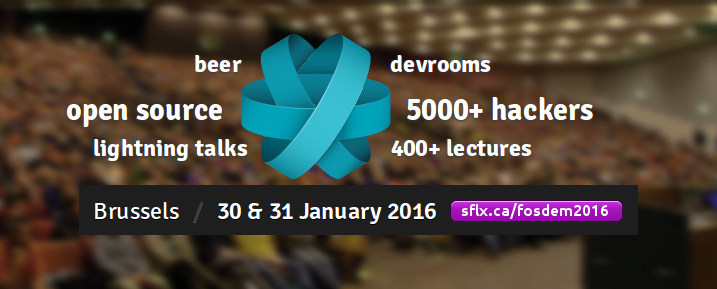 Ring, soon to be in beta, is based on constant improvements. " Modern communication implies to adapt to a new set of technologies, says Guillaume Roguez, project manager. We shall present these technologies to developers attending FOSDEM and make them understanding our challenges and success, and we hope that they will want to join in on the Ring adventure. "
Among these improvements, special attention will be given to OpenDHT. This distributed hash table whose development is overseen by Adrien Béraud allows Ring users to initiate contact through a peer-to-peer connexion. We will cover also encryption methods, the ability of Ring to get through firewalls and communicate with connected objects, and more.
As Adrien put it, "Participation in the FOSDEM is also an opportunity to give visibility to the overall project for its values. Ring is a communication tool, but it is more than just a tool. It is based on the community. It belongs to it and it strengthens through it."
For more information about the conference to be given by Adrien and Guillaume at FOSDEM, visit the event website.