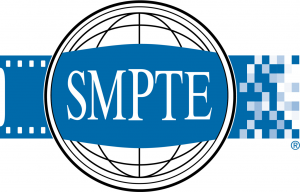 Savoir-faire Linux participated at the Society of Motion Picture and Television Engineers (SMPTE)'s BootCamp 2017 having the overarching topic of Media in the IP Era. This bootcamp was organized by the Montreal SMPTE Committee including the main actor, CBC (Radio-Canada), and was held at L'École de technologie supérieure (ÉTS), June 12-13, 2017.

The Event's Focus and Our Role

The SMPTE, including the Montreal/Quebec chapter, has three key goals: educating players in the media and broadcasting industry, communicating the latest technological developments, as well as encouraging networking and interaction among industry stakeholders. This year, the SMPTE's BootCamp 2017 rallied participants around the following topics:
a) IP transport and the SMPTE 2110 Standards,
b) Virtualization and software.
On this occasion, our open source software (OSS) consultants: Éloi Bail and Amir Taherizadeh, jointly delivered a talk entitled Open Source Software: A Tool for Digital Transformation in the Broadcasting Industry. The first part revealed the empirical results of our joint R&D project with Radio-Canada on "how to handle IP contents in the cloud". This includes deploying FFmpeg OSS technology on a general purpose server in order to transmit raw data at speed of 3.5 Gbps without relying on specialized hardware broadcasting equipment. In addition, Éloi demonstrated to the audience the actual data transmission, and performance on the stage in real time with the help of two generic servers and a switch. This showcases for the participants the technical implications and potential of FFmpeg in broadcasting industry for the years to come.
The second part explored the nature, inherent attributes, myths, advantages, challenges, and licensing opportunities associated with OSS. It explains OSS as a relevant, significant, and ubiquitous tool in a variety of industries including, but not limited to, aerospace as well as media, entertainment and broadcasting industries. The aerospace industry presents an interesting case as it is somewhat comparable to broadcasting industry on three dimensions. It is a rather closed and highly standard-governed industry. It is capital intensive and advances rapidly. There is also a complex and symbiotic interrelationship between hardware and software components. Amir presented an example where the networking stack of the Linux kernel drives the multi-media equipment of an aircraft. This case demonstrates how value-added solutions can be created having adopted an open and collaborative value creation process. Indeed, OSS projects like the Linux kernel and FFmpeg are testimonies to collaborative software development where private companies and communities work together towards a common objective.
Overall, we really enjoyed being part of this event as it highlighted the opportunity for software transformation – including using open source software such as FFMpeg, GStreamer – in the broadcasting industry.