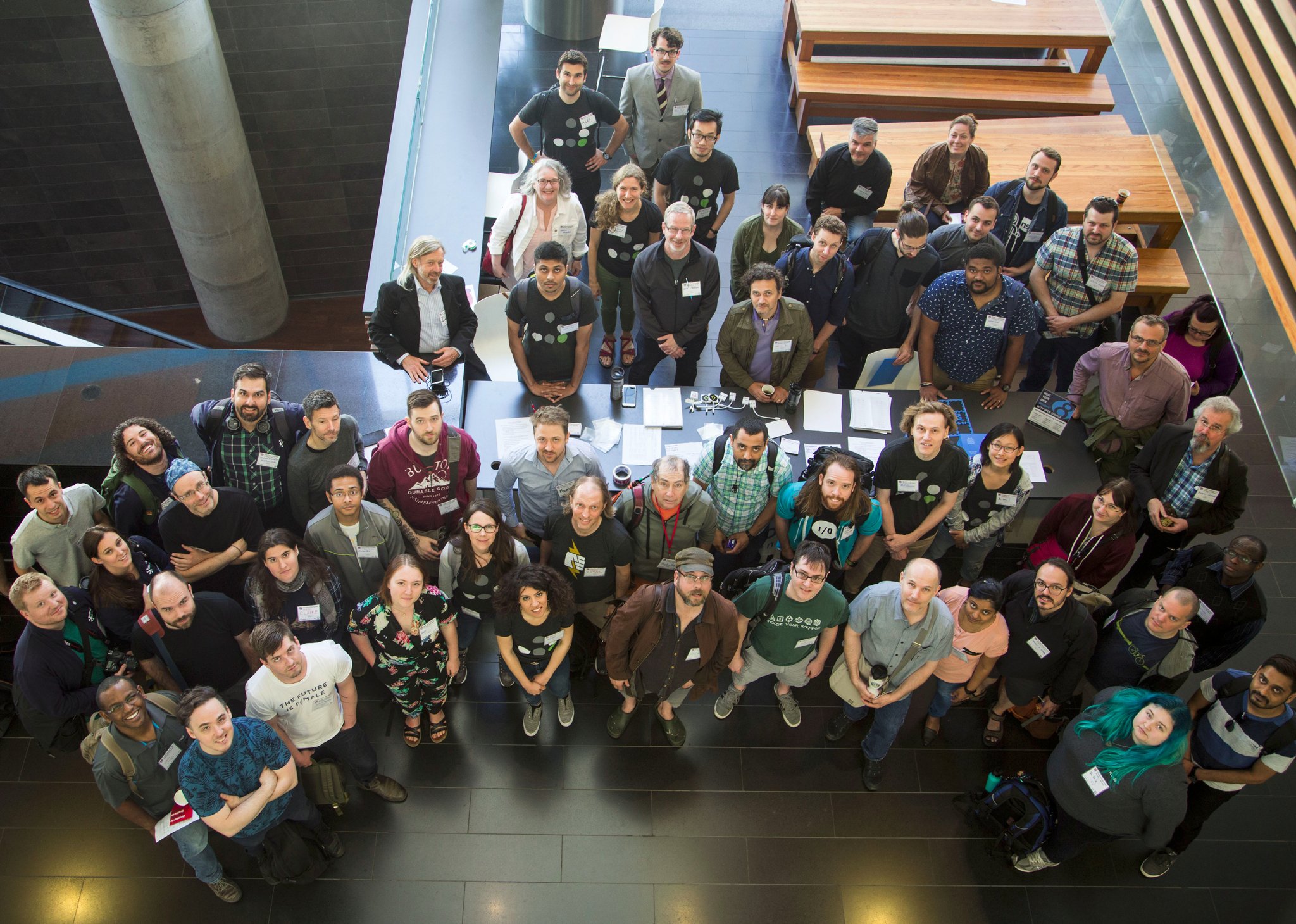 Savoir-faire Linux participated in the tenth edition of DrupalCamp Montréal, which was held this year at Concordia University. It was the occasion to catch up with a good proportion of the Drupal developer community in Montreal, to exchange ideas with other companies that work with this technology, and to have an overview of how Drupal is evolving with the times and what is in store for it next year.
Here are notes from some particularly interesting sessions, provided by our senior Drupal developer Maxime Turcotte:
Migrate one, Migrate all: Let's migrate to Drupal 8
With all the advantages that Drupal 8 now offers compared to Drupal 7, particularly with respect to multilingual support, more and more sites are making the transition to the new version despite the occasional obstacle. For example, even though the migration system API has been stable since fairly recently, migrations for content translation are not yet fully supported.
In addition to providing an excellent overview of the migration process, both in general and for more in-depth personalized migrations, this presentation provided solutions and examples for those looking to migrate their multilingual sites from Drupal 7 to 8.
Hosting Drupal sites? You need Aegir!
Whether it's for a single site or for an elaborate multi-site platform, if you like building your own infrastructure using Free Software tools and to manage your sites with a helpful web or CLI interface, Aegir is for you.
During this presentation, we learn about the historical reasons that brought about the development of Aegir, the architectural challenges it faces, some little bits of wisdom for commonly encountered issues, prospects for refactoring in future versions and much more.
What I learned in 10 years of running a Drupal shop
Operating a service-oriented Web business in a constantly-transforming competitive industry is quite difficult. What better than to benefit from the accumulated experiences of two professionals that have been working in the industry for over ten years?
"Everybody makes mistakes and there will always be more mistakes to make" was one of the big lessons from this presentation. Risk is certainly a necessary aspect to deal with when trying to succeed in this industry, but how you manage this risk is what can set the winners apart from the losers. Whether it's in research and development, in the choice of contracts you accept or in the expenses you accept (or refuse) to make, you must be able to foresee what sort of risk is involved and if it's worth dealing with.
But aside from risk and competition, collaboration and community involvement is what seems to be the most important thing for the two business leaders we heard from.